I enjoyed learning about the sport of Ride and Tie as much as I enjoyed working on the logo and website redesign for them. "Ride and Tie is a fun and challenging sport combining running, riding, endurance and strategy." As an avid endurance runner myself, this project appealed to me on many levels. The race itself involves one horse and two riders/runners leapfrogging one another over the course anywhere from 20 to 100 miles in length.
The overall scope was to update the look and feel of their logo and website to better compete with the more modern aesthetic of other endurance events. This process began with a research phase gathering logos and advertising designs from other well-established events, and then working with the client to gather feedback on which ones appealed more to their audience.
The website was a complete redesign from the ground up, and was visually styled after the updated Ride & Tie logo.
REDESIGNED RIDE & TIE LOGO FAMILY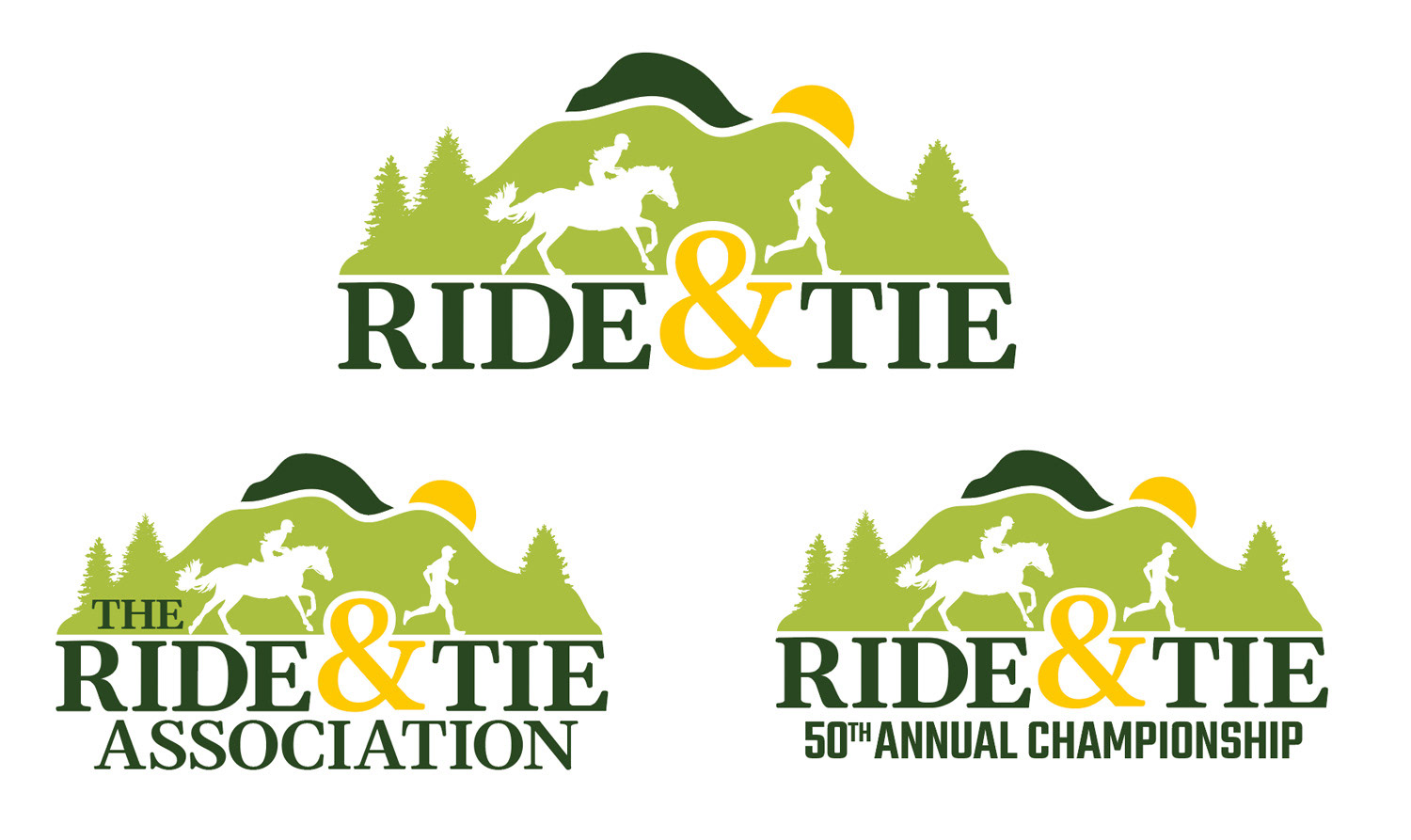 ORIGINAL RIDE & TIE ASSOCIATION LOGO DESIGN

REDESIGNED RIDE & TIE WEBSITE
(CLICK TO SEE THE LIVE VERSION)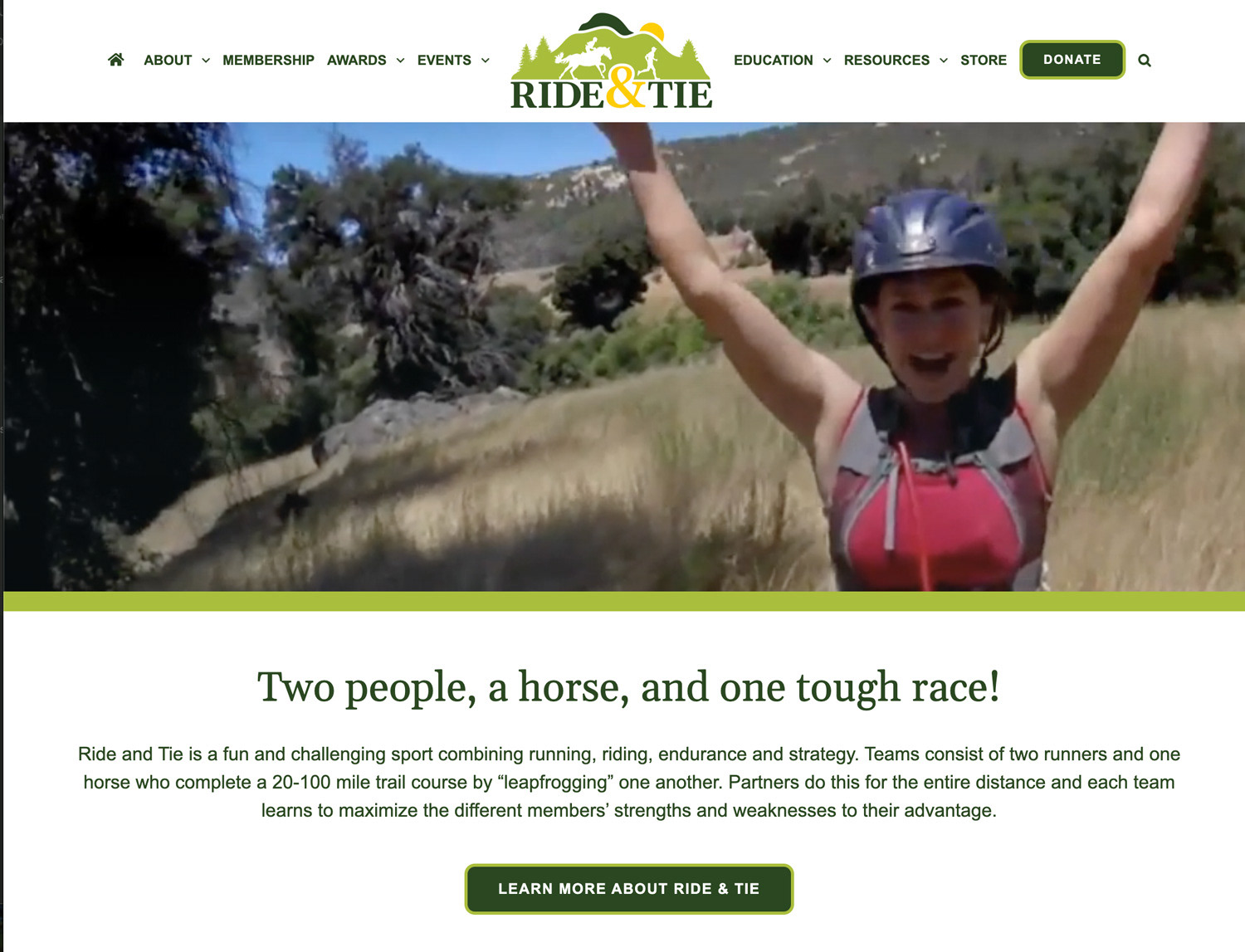 ORIGINAL RIDE & TIE WEBSITE DESIGN